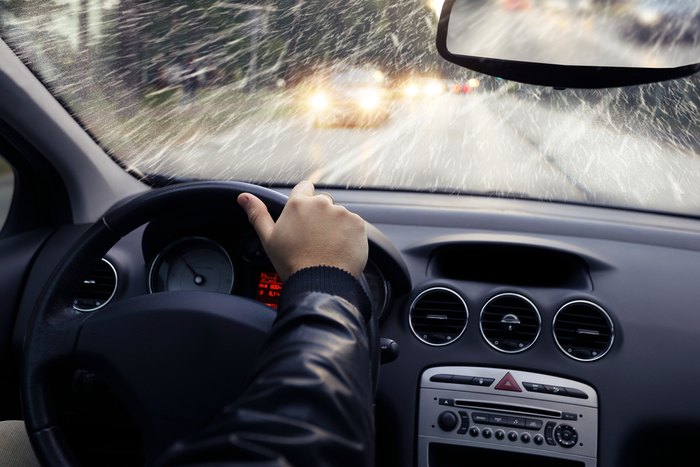 As winter draws closer, you need to make sure your vehicle is safe and ready for anything. One of the most effective ways to do this is to install an automatic heated wiper system and ensure maximum visibility when you're driving. Whether you're driving a car or fleet vehicle, Crystal Clear can get you the best wiper blades for winter.
5 Reasons a Heated System Gives You the Best Wiper Blades for Winter
1. They're a Safe Solution to Poor Windshield Visibility
Navigating ice and snow can be dangerous enough without having to worry about limited visibility when driving. Crystal Clear's heated blades will cleanly sweep across your windshield and prevent the build-up of ice, so you can see clearly on the road. No matter what the vehicle - a car, a semi-truck, or even a bus - heated blades can tackle sleet and slush so you have peace of mind whilst driving.

2. They're More Efficient Than Regular Blades
Gone are the days of scraping ice off your windshield or pouring hot water over your car just so you can see out of your windows. Impressively, these heated blades warm up ten times faster than regular blades. No longer will you have to switch on the heater so you might get rid of ice build-up on blades, which means you save on gas.


3. They Turn On Automatically
The Heated Wiper Blade System connects to your vehicle's battery and can sense when the ignition is started if it's running a temperature of 5°C (41°F) or colder. If it is, the system switches on automatically. You can relax and just focus on navigating the road, knowing that the heated blades are working on their own.


4. You Can Set Them Up Yourself
For such smart technology, this system is incredibly easy to install. It comes with heated blades, a 3M mounting system, and a control module that you can set up on your own to prepare for winter. You simply attach the system to your battery (and don't worry, it won't drain the battery when the vehicle isn't on).

Blades come in all standard sizes from 16-inch to 28-inch, so you can ensure your blades are a perfect fit for your vehicle. Plus, the entire installation process is non-invasive, so you don't even have to worry about the blades affecting your warranty.


5. They've Been Tried and Tested
This award-winning system has been tested by globally recognized testing facilities so you know they're of the highest quality. Some of these tests include durability tests to ensure longevity, Extreme Temperature Testing that proves the blades continue to produce outstanding results under extreme weather conditions, and an IP67 certification that protects the system from dust and one meter of water submersion. Link to our testing video: https://vimeo.com/328028634


As winter approaches, it's time to ask yourself if you're ahead of the game when it comes to safety and visibility solutions. If you want the best wiper blades for winter at an affordable price, contact Crystal Clear now and ask about our automatic heated wiper blade system.